NEWSLETTER - January 2018
If the old year has been successful, look forward to the new one. And if it was bad, even more so.
(Albert Einstein)
Looking back on a successful 2017, we are already working at full speed to build on last year's successes: our customers will soon be publishing their annual reports for 2017.

We would like to use our first newsletter in 2018 to provide you with a review of the past year and to inform you about what awaits you in 2018.

With this in mind, the PETRANIX team wishes you all the best and much success for the year 2018!
With kind regards from

Dr Petra Nix & Team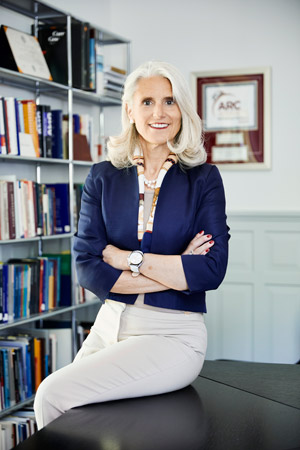 Study: Online Investor Relations and Corporate Governance – November 2017
---
In our current study, we have taken a close look at the websites of 50 Swiss listed companies with regard to investor relations, corporate governance and usability. Each company was assessed and evaluated on the basis of criteria drawn up by us. The main results are summarized as follows:
Overall, larger companies tend to perform better.
Well covered topics:

Performance and Reporting
Share information
General company information
Governance structure
Members of the Board of Directors and Executive Committee
Potential for improvement:

Market and competitor analyses
Analyst recommendations and estimates
Management participations and transactions
Use of digital media and tools
Concise and easy-to-understand equity story with integration of sustainability topics
The study was published as part of our "Communication Special" series and was presented at the end of November 2017 at our last Power Lunch. Parts of the study were also published as an article in the Going Public Special "Capital Market Switzerland", October 2017. The article is available here. An overview of our Communication Specials can be found here: www.petranix.com/en/publications
If you are interested in the exact study results or an individual evaluation for your company, please contact: mail@petranix.com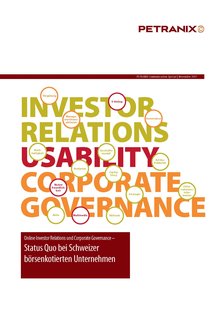 Awards 2017
---
Congratulations to our customers! Good results were achieved again in 2017 at prestigious awards ceremonies:
LACP 2016 Vision Awards
Silver
– Mobimo Holding AG Annual Report 2016
– Givaudan SA Annual Report 2016
– Givaudan SA Sustainability Report 2016
Bronze
– Phoenix Mecano AG Annual Report 2016
– Straumann Holding AG Annual Report 2016
2017 International ARC AWARDS
Silver
– Straumann Holding AG Annual Report 2016
Bronze
– Phoenix Mecano AG Annual Report 2016
Honors
– Mobimo Holding AG Annual Report 2016
Swiss Annual Report Rating 2017
Straumann
– 3. Place Overall Ranking
– 4. Place Value Reporting Print
Givaudan
– Top 12 of the best annual reports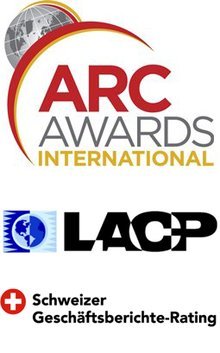 MAZ Seminar Corporate Reporting 2018
---
Annual and Sustainability Reports - Flagships of strategic corporate communications

Fri, 29.06.2018, 09:15h – 16:45h
No other financial and corporate communications media are as much in the spotlight as annual and sustainability reports. The guidelines of the Global Reporting Initiative (GRI) and the Integrated Reporting (IR) approach open up new opportunities in corporate communications, but also confront companies with new challenges. Internationally, there is a trend towards making reporting on the effects of business activities on the environment, social affairs and society mandatory.
The seminar, which is being held with our support, provides answers to questions such as, for example: What do we need to know and what can we do to publish the most important financial and non-financial information? How do you combine clear communication messages, creative design and successful storytelling?
The seminar is aimed at communication experts, financial and sustainability specialists as well as journalists who contribute to an annual or sustainability report or bear overall responsibility.
After the course you will have a clear picture of the required content and know how to set up such a data and editorial project as well as how to implement a convincing publication concept - print and online. You are familiar with the legal framework of an annual report and the landscape of international standards for corporate reporting.
Interested? Find out more

GRI Standards Pioneer Programm
---
Last year we successfully participated in the GRI Standards Pioneer Program. As a GRI Standards Pioneer, we are among the first to adopt the new GRI Standards: global best practice for sustainability reporting. In doing so, we are demonstrating our full support for GRI's mission to empower decisions that create social, environmental and economic benefits for everyone. In the new year we continue our further training and intensify our cooperation with GRI. If you have any questions with respect to sustainability reporting, we are happy to be your first port of call.

GRI Certified Training Courses
---
1st event: Thu. 3 – Fri. 4 May 2018
2nd event: Fri. 5 – Sat. 6 October 2018
Zurich
Starting this year, we will offer the official GRI Standard Certified Trainings. These are intensive two-day seminars on sustainability reporting in accordance with the latest GRI Standards. The Global Reporting Initiative (GRI), based in Amsterdam, develops the world's leading sustainability reporting guidelines. As the places are limited, we kindly ask you to reserve the dates in advance. Further information will follow with a separate invitation. You are also welcome to contact us already. We are also happy to offer company-specific workshops on request. We look forward to an exciting exchange with you!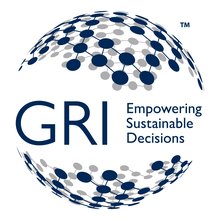 ---
Suggestions, praise and criticism: Tell us your opinion about the newsletter. We accept praise and constructive criticism as opportunities to accommodate your needs. Write and let us know what you liked and what you think is missing: mail@PETRANIX.com
© 2022. PETRANIX AG is responsible for the content. Publication, reproductions and citations permitted only if you reference the source. Linking to the home page of PETRANIX AG is expressly permitted.

PETRANIX AG –
Your specialists in corporate and financial communications.