EXPERTISE
Our passion is corporate- and financial communications. Due to our exhaustive experience in different markets and branches we have built up profound knowledge and expertise. Dedicated to Strategic Communication, Corporate Reporting, Sustainability & Governance, Investor Relations und Corporate Publishing we can cover all of your needs with our competences.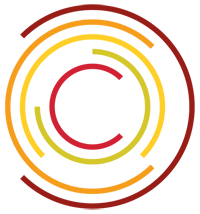 PASSION TO
COMMUNICATE
STRATEGIC COMMUNICATION
Would you like to position your company in a tailored way based on its strategy, targets and management?

We plan and develop the communication strategy and implement the communication concepts together with you. We develop tools for sustainably managing the communication activities and measuring their success.
CORPORATE REPORTING
Would you like an annual report, sustainability report or integrated report that represents the essence of your company while also fulfilling all regulatory requirements?

We develop concepts that address today's challenges and, at the same time, stand out both in content and design. We will steer you through the jungle of regulations, standards and frameworks. This includes a unique design and a transparent presentation of the corporate strategy, business activities and results.
SUSTAINABILITY & GOVERNANCE
Would you like to convincingly communicate your company's sustainability, governance and remuneration?

We develop individual concepts and strategies that will initiate an open, trustworthy and proactive dialogue among all internal and external stakeholders of the company. We help you implement efficient communication and navigate the maze of various guidelines and frameworks. We write convincing remuneration reports.
INVESTOR RELATIONS
Would you like not only to present your company, but also to make it understandable to the capital markets, enter into a dialogue with them, convey transparency and build trust?

We advise and assist you in finding out how investors and analysts perceive your company, and analyse why the share price may not reflect its fair value. We help you develop a compelling capital market story and offer professional consulting on capital market transactions.
CORPORATE PUBLISHING
Would you like to create a corporate medium that combines exciting content and appealing design with conveying information in a credible way?

We support you in offering real informational value with your publications – whether communication classics such as customer or employee magazines, corporate books or company brochures – offline and online. We guide you from planning through implementation: creative, individual and distinguished.