ABOUT US
As a strategy-orientated consulting and design agency, we focus on corporate and financial communication. Within the framework of our integrated consulting services, we serve as a reliable and competent partner and offer a one-stop shop for customised communication and design solutions – print and online. 

Our Corporate Culture
Our team cultivates a culture of collaboration. This encourages friendly co-operation as well as teamwork, and acknowledges our focus on performance and initiative. In working together, we value and trust one another.
Our Motivation
We are not content with doing just enough. We are committed to finding the best solution and delivering the highest quality. We strive for advancement and continuous improvement – which includes staying up to date with the latest technology and nurturing, training and developing our employees.
DR PETRA NIX
Owner and Managing Partner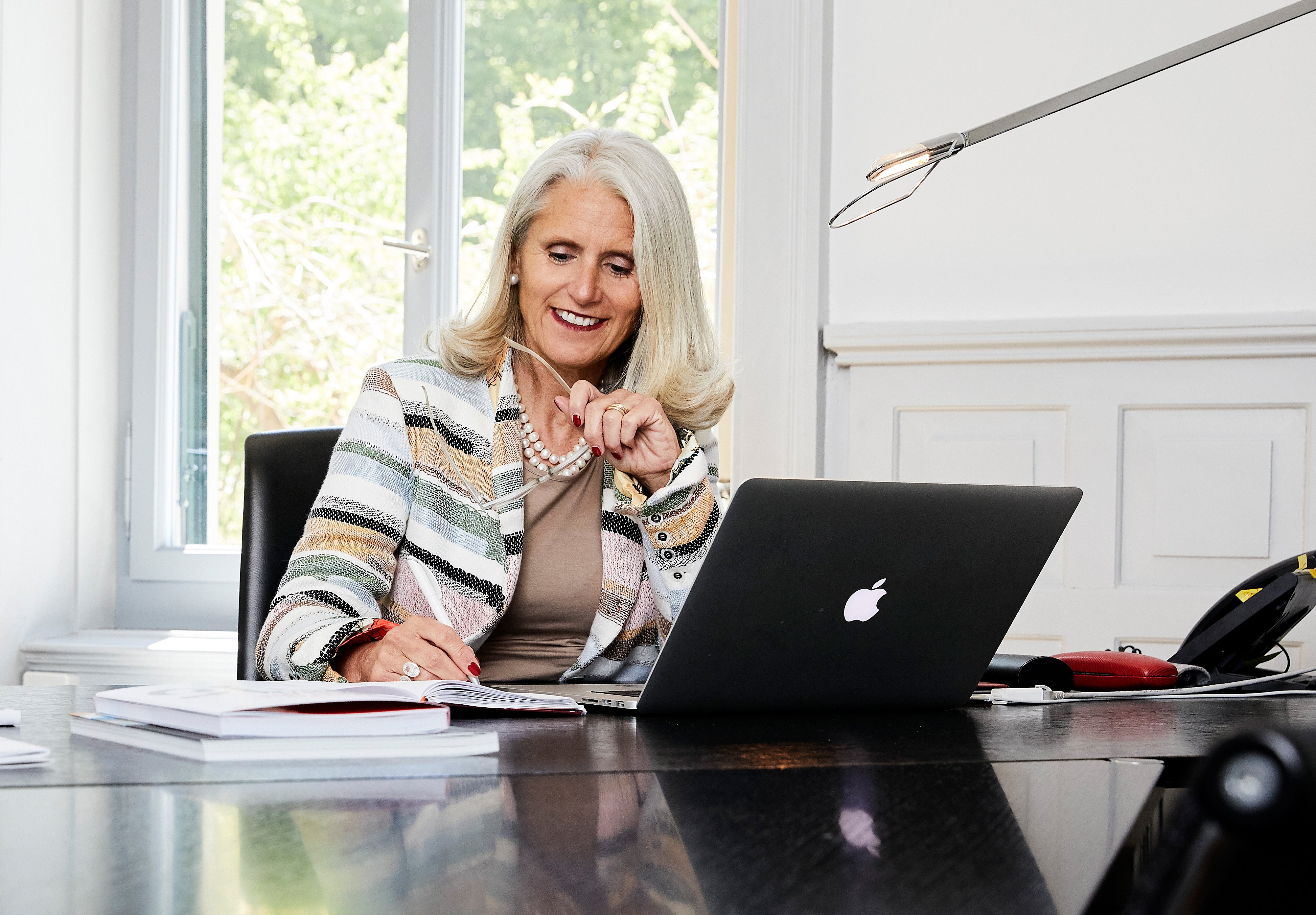 Dr Petra Nix served as Member of the Management Board of Kirchhoff Consult AG, Hamburg, from 2001 to 2010; most recently, she additionally served as Deputy CEO and Managing Director of the Swiss subsidiary. Prior to joining Kirchhoff Consult AG, she was responsible for leading the investor relations and financial communication divisions of Wella AG and VIAG (now known as E.ON AG) for seven years. She also spent several years working for the Julius Baer private banking group, Bank Vontobel and LGT in Frankfurt and Zurich.
Dr Nix studied business administration, holds an MBA from the University of Rochester (USA/Switzerland) and did her doctorate at the University of Surrey (UK). She has taken post-graduate courses at the London Business School and at IMD in Lausanne. She also completed the intensive corporate governance programme at the University of
St Gallen in August 2008.

Since 2009 she has been a lecturer of financial communication at the University of Applied Sciences of Northwestern Switzerland (FHNW) in Olten. She also lectures at MAZ – the Swiss school of journalism. Dr Nix has published numerous articles in professional journals.