NEWSLETTER - September 2018
According to the motto "Time we take is time we benefit from" we would like to invite you to take a look at our newsletter. We inform you about the recently published SIX guideline on the use of alternative performance measures. SIX Exchange Regulation has thus followed the guidelines on alternative performance measures issued by the European Securities and Markets Authority ESMA, which have been in force in the EU since 2016. An IASB discussion paper provides recommendations for better communication in financial reports. Would you like to know more about effective sustainability reporting? In our GRI seminars you can build up and expand your know-how in a targeted manner. Read more about MiFID II and possible consequences for Investor Relations in our latest Communication Special. Last but not least, we want to congratulate our clients for receiving outstanding awards.
With kind regards from

Dr Petra Nix & Team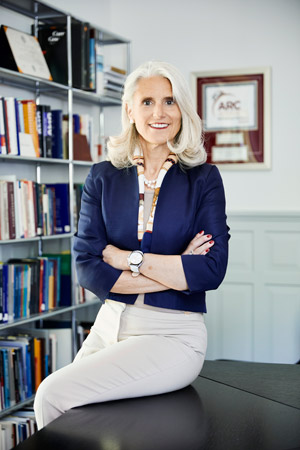 Privacy Disclaimer
---
In May 2018, the European Data Protection Ordinance entered into force in the EU. We have taken this as an opportunity to update our data protection declaration which you can find here.
If you want to stay informed about our activities and the latest news on corporate and financial communication, no action is required from you to continue to receive our newsletter as usual. If you would like to unsubscribe from the newsletter, you will find the unsubscribe link at the end of each mailing.
GRI Seminars
---
Our next GRI seminar will take place on 15-16 October 2018 in Zurich. In this workshop, we provide relevant basic knowledge, discuss practical examples based on specific case studies and provide valuable tips and suggestions for the practical implementation of the GRI standards. Further information is available at http://www.petranix.com.
If you would like to develop sound GRI knowledge and put your Integrated Annual Report or Sustainability Report to test, please contact us and secure one of the limited places. Your contact is Beat Schweizer (beat.schweizer@PETRANIX.com).

New Directive on the Use of Alternative Performance Measures
---
In June, SIX Exchange Regulation published the Directive on the Use of Alternative Performance Measures (DAPM). Alternative performance measures (APMs) are measures published by companies as additional information to enable a better understanding of the company's economic performance, but which are not determined in accordance with an accounting standard recognised by SIX. These include, for example, income statement figures adjusted for foreign currency effects, acquisitions or special effects such as restructuring, impairment, litigation settlement costs, etc. In the future, these APMs must be clearly and comprehensibly labelled and defined. In addition, they must be reconciled with the figures determined in accordance with the accounting standard and the reconciliation must be explained; the principle of consistency has to be observed. The additional disclosures are intended to improve the clarity and transparency of the APMs for investors.
The DAPM is essentially based on the guidelines of the European Securities and Markets Authority ESMA on alternative performance measures. It applies to all publications that must be published to maintain listing, such as annual reports, interim reports and media releases; ESMA guidelines additionally also include prospectuses. The DAPM is effective for annual reports for the fiscal year beginning on or after 1 January 2019.
The full Directive can be found at:
https://www.six-exchange-regulation.com/dam/downloads/regulation/admission-manual/directives/DAPM_en.pdf
If you have any questions regarding the applicability or implementation of the DAPM, please contact us at mail@PETRANIX.com.
IASB: Discussion paper "Better Communication in Financial Reporting"
---
The International Accounting Standards Board (IASB) published the discussion paper "Better Communication in Financial Reporting". The initiative of the IASB is triggered by the often deemed insufficiently relevant, insignificant and ineffectively communicated information in financial reports of companies. The following seven "Principles of effective communication" were developed in the discussion paper:
Adaptation of the information to the specific circumstances of the company
Use of simple descriptions and sentence structures without losing important information
Organisation of the information in a ranking or reader navigation to facilitate the assessment of its importance
Linking of information to facilitate understanding of interrelationships
Selection of a format suitable for the type of information
Avoidance of redundancies that unnecessarily impair communication
Disclosure of information to enable comparability between companies and reporting periods without limiting its usefulness.
With these seven "Principles of effective communication", which are also illustrated in examples in the discussion paper, the IASB aims to provide food for thought to support companies in their efforts for more effective and efficient disclosures that provide investors with decision-relevant information.
Further information on the IASB initiative can be found at: https://www.ifrs.org/projects/better-communication/#about/
 
In practice, we are seeing more and more often that after years of focus on the management and remuneration report, companies are now also questioning the design of the disclosures in the financial report. Even if the specific disclosure requirements are prescribed by the respective accounting standard, the question of presentation and clarity of the information still arises.

Would you also like to ensure that your financial report remains or becomes decision-relevant? Contact us for a non-binding meeting or for a workshop tailored to your needs.
MiFID II – Communication Special and PowerLunch
---
This year we have continued our popular PowerLunch series - this time with the topic MiFID II.
Mr. Christian Bacherl, Member of the Board of Directors at Baader Bank, shared his first experiences in the implementation of MiFID II and gave insights into the practice of a changing market for financial analysis. In an exclusive group, we were able to discuss current and possible future effects on the activities of those responsible for investor relations. Particularly noteworthy are the growing demand for Investor Relations meetings at conferences, the market entry of independent corporate access providers and an increasing acceptance of paid research by financial analysts for small and medium-sized companies.
You can find out more about this topic in our Communication Special "MiFID II: Was ändert sich für Investor Relations? Einflüsse und Herausforderungen für börsenkotierte Unternehmen". Contact us for an edition of this Communication Special at mail@PETRANIX.com
The Communication Special is only available in German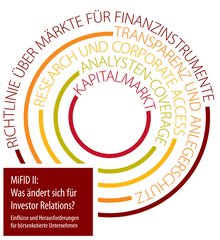 Awards 2017
---
At this year's award ceremonies for the 2017 reports, PETRANIX customers again achieved outstanding results. We congratulate cordially!
Here are the results in detail:
LACP 2017 Vision Awards
Gold
- Givaudan SA Annual Report 2017
- Givaudan SA Sustainability Report 2017
- Mobimo Holding AG Annual Report 2017
Silver
- Mobimo Holding AG Sustainability Report 2017
- Phoenix Mecano AG Annual Report 2017
- Stallergenes Greer AG Annual Report 2017
Bronze
- Straumann Holding AG Annual Report 2017
Top 5 Swiss Report
Givaudan SA and Mobimo Holding AG are among the top 5 with both their annual report and sustainability report.

2017 International ARC AWARDS
Gold
- Givaudan SA Annual Report 2017
Silver
- Straumann Holding AG Annual Report 2017
Bronze
- Phoenix Mecano AG Annual Report 2017
Honors
- Mobimo Holding AG Annual Report 2017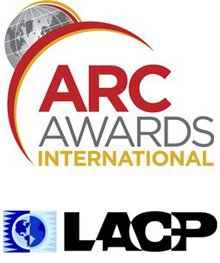 ---
Suggestions, praise and criticism: Tell us your opinion about the newsletter. We accept praise and constructive criticism as opportunities to accommodate your needs. Write and let us know what you liked and what you think is missing: mail@PETRANIX.com
© 2022. PETRANIX AG is responsible for the content. Publication, reproductions and citations permitted only if you reference the source. Linking to the home page of PETRANIX AG is expressly permitted.

PETRANIX AG –
Your specialists in corporate and financial communications.